How to recycle school uniforms
Posted on March 31st, 2023

How to recycle school uniforms
As students get older, they outgrow their school uniforms and it can be challenging to dispose of them properly. Uniforms that are in good condition can be thrown away because they no longer fit their child. However, this is wasteful and harmful to the environment as the majority of school uniforms are still in wearable condition for other students. Recycling them is an excellent way to reduce waste, help the community, save money and help the environment.
In this blog, we will show you 5 ways you can recycle school uniforms to give them a second life.
Uniformerly
Uniformerly is a UK-based organization that recycles school uniforms. They are an online marketplace that allows you to buy, sell or give away second-hand school uniforms to other parents within your child's school. This is a great way to quickly and easily exchange or sell school uniforms to parents that are local to you whilst also helping the environment. Find out more about Uniformerly and their recycling scheme.
Your local recycling point
Your local recycling point is an excellent place to start when it comes to recycling school uniforms. Most local recycling centres accept textiles and clothes, so your school uniforms should be accepted. We recommend you check with your local recycling point to see what items they accept. Be sure to check if they have any specific requirements for textile recycling, such as clean clothes and no zips. You can find your local recycling point
Donating to charity
Donating your school uniforms to a local charity is an excellent way to recycle them and help those less fortunate. Many charities accept used clothing donations, including school uniforms. These organisations will either sell the school uniform to fund their programs or distribute them to those in need. This is a great option if your child has grown out of their school uniform, but it is still in good condition and can be reused.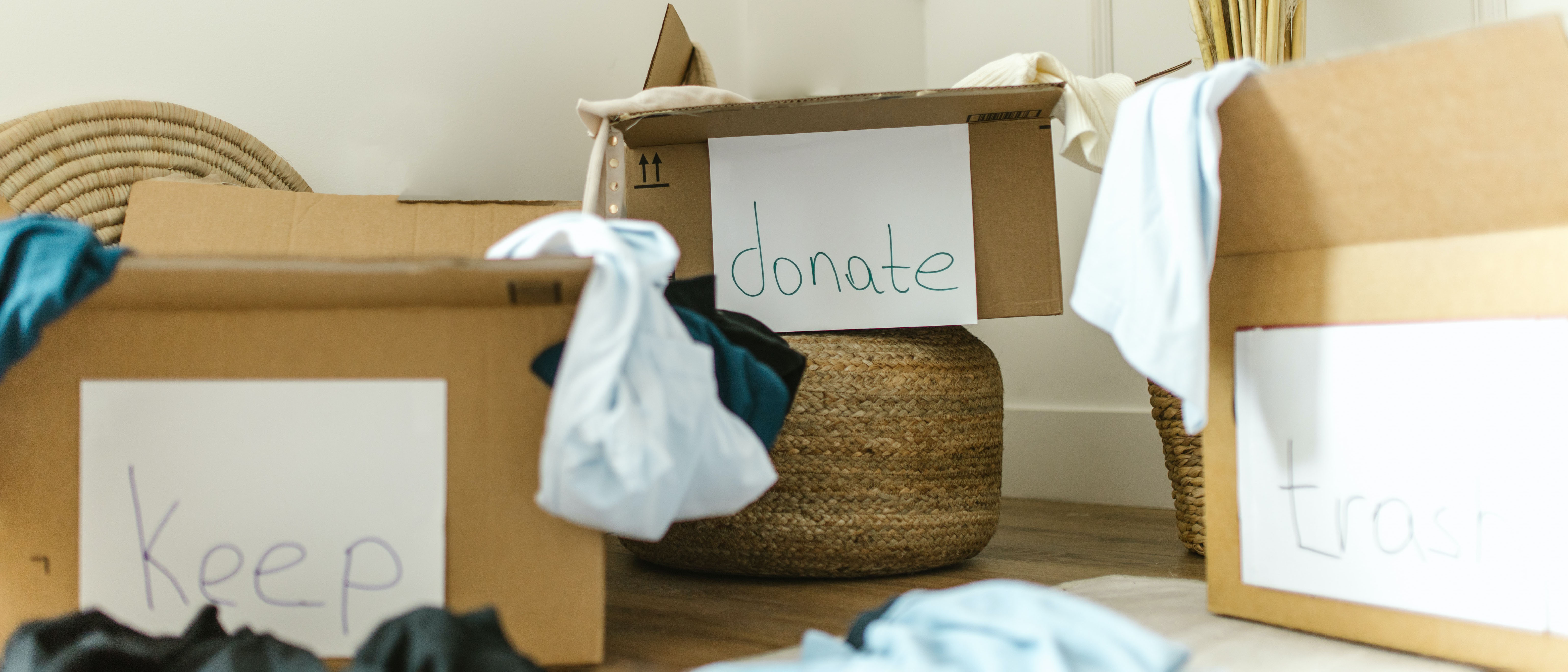 Pass on to family/friends
If you have family or friends with children who attend the same school or require plain school uniforms, you could pass the used uniform onto them. This will reduce waste, the school uniform will be reused and it can save them money. Some schools offer a uniform exchange program, which allows parents to either donate or swap uniforms with other parents. It is always worth checking with your school, family or friends!
Selling them on
If your child has simply grown out of their uniform or has changed schools and the uniform is still in great condition, you may want to sell it. Platforms like eBay, Vinted, Depop, or Facebook Marketplace are a great starting point. Take good-quality photos of every item and provide accurate descriptions of the condition, size, and any other information you may feel is relevant. Selling the school uniform is a great way of earning some extra cash and it helps to prevent them from ending in a landfill.
Recycling your school uniforms is an excellent way to reduce waste but it can also help other parents who may be struggling to afford new school uniforms. There are several options available, including donating to charities, passing them on to family and friends, selling them on, or recycling them through your local recycling point or Uniformerly. By taking the time to recycle your used uniforms, you're making a positive impact on the planet whilst helping others.